City in Focus | A meaningful goal for Hannah Power
Women
16th November
In City's win over Swansea University in the Bute Energy Welsh Cup last time out, Hannah Power got on the scoresheet in a 5-0 win.
It was a significant moment for the City centre-back, who dedicated the goal to her late grandfather.
"It was nice to get a goal," Hannah began. "I hadn't scored since 2020, so it was a long time coming, but it was nice to get on the scoresheet and get the first goal in the game. It was a really important goal in the game for us.
"I dedicated the goal to my late grampy. He played a huge part in my football career, so I was so pleased I was able to score that goal in his memory."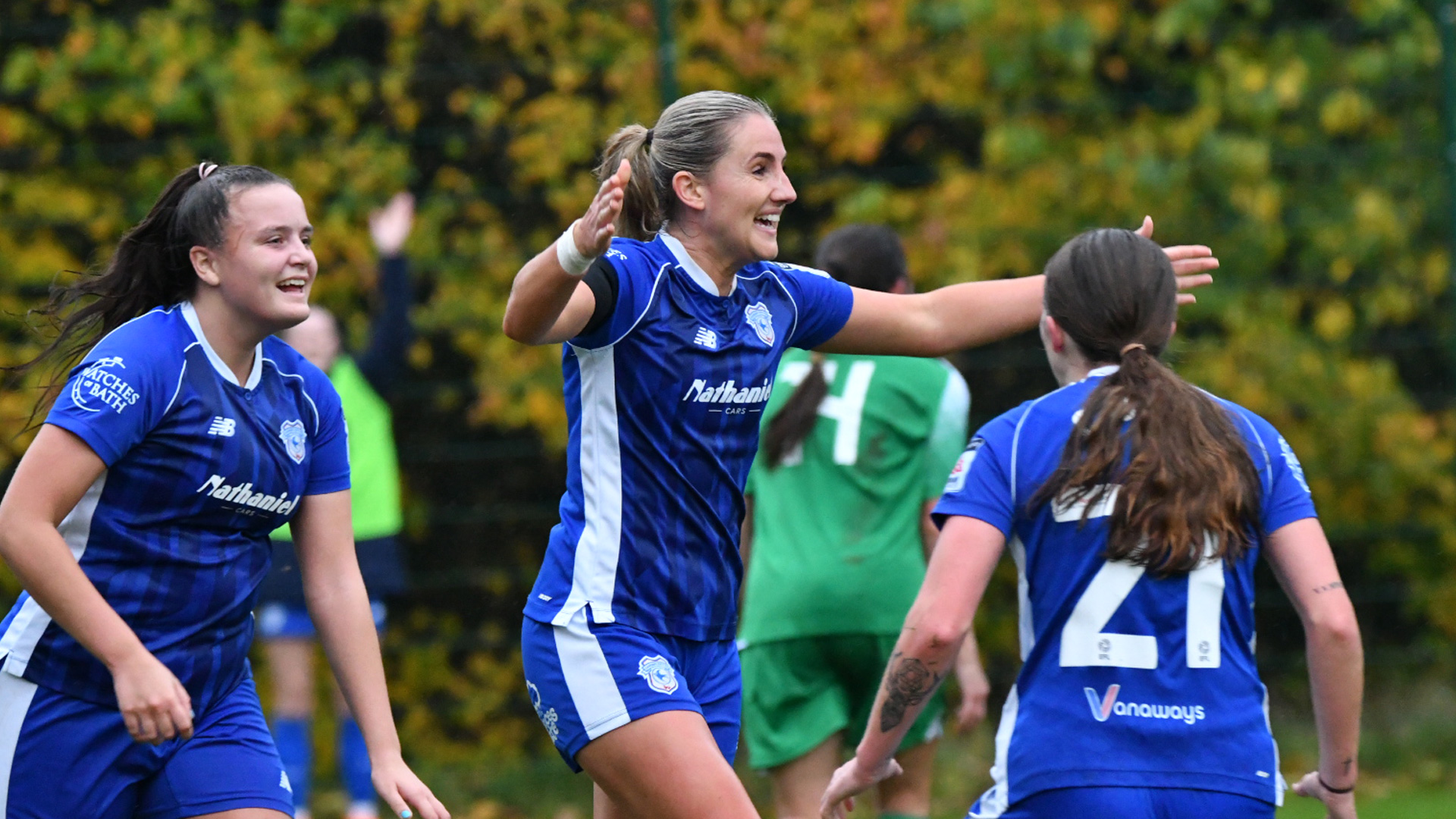 During a challenging time, Hannah expressed that she had the full support of her City teammates.
"The girls have been amazing. I've had flowers and everything from them. They've been really helpful during times that I've been really sad. The Club in general, Iain [Darbyshire] was really thoughtful last week when I was going through it, so everyone has been there for me, which has been great.
"Everyone is so supportive of each other and the girls had my back for the whole game. We always support each other and it goes to show how close we are, we're like a family. That shows on the pitch as well.
"It makes you feel like you can do anything, whether it's on the pitch or off the pitch, because you've got the girls' backing."
The victory booked City's place in the next round of the Bute Energy Welsh Cup, a competition that the Bluebirds have won in both of the last two campaigns.
Darbyshire's side have also made an excellent start to the league season, having won six and drawn one in the opening seven matches.
Hannah concluded: "I'm so happy with the start to the season. We're doing really well and we're continuing to work hard. We got into the next round of the cup and hopefully, we can go on and win it again this year.
"It's massive to maintain our standards now. We know how hard it is going into Phase Two, so we need to keep the points ticking over in the festive period and make sure that our standards don't drop, so that we can go into Phase Two as strongly as we possibly can."